Management outside of ski season is the key to restoration of ski resorts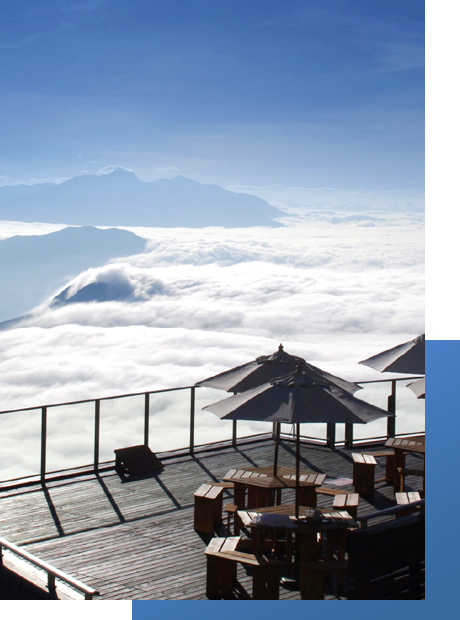 Suzuki: A large issue regarding ski resorts would be the fact that there was no business outside of winter. However, once you live in that region, you start to realize that even during the green season, there are a lot of attractions in every region. For example, in Kashimayari in Nagano, there were several hundred skiers' beds. Utilizing this, we started the planning of increasingly popular kids' camp events and sales as a training camp facility for triathlon athletes. In Ryuo, we started the "Sora Terrace" business, in which we utilized the strength of Japan's largest ropeway as well as the nature specific to the peak area of the mountain with its great scenery and view. At the terrace set up in the peak area, at an elevation of 1800m, one can enjoy the sea of clouds and the beautiful sunset while relaxing. Also, a big renewal of the restaurant next door to the Sora Terrace, along with its new menu, has led to an increase in customers, especially women, who enjoy the great cuisine and coffee. In addition, Hakuba Iwatake has maintained its popularity with its vast lily garden, with approximately 2 million flowers blooming in the green season, and has also opened a new mountain bike field, where we have attracted more customers with new courses every year. Through these activities, we have been putting effort into green season business, by maximizing the utilization of existing hardware and every mountain's attractions. Not only do our profits increase, but we have also been able to hire more employees, from winter-only part-time to full-time employees.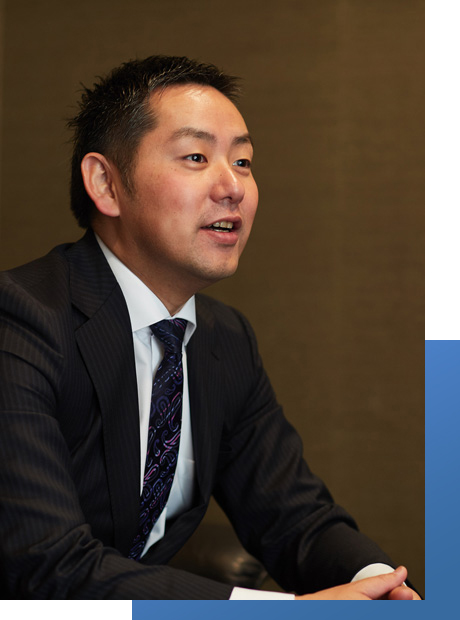 Suzuki: A large number of the founding members of Nippon Ski Development are ski enthusiasts. They often say, "I can't understand how it is possible not to go skiing every year". But, I also understand how those who don't go skiing feel. Because of this, I think I have been able to objectively judge the service of ski resorts, and work on the improvement. At the same time, I was very interested in regional revitalization. By discovering something special that can only be found in that particular region and spreading it to the larger society, I hope that we can contribute to the heightened worth of that region. In Gifu prefecture's local area surrounding a ski resort known as Meiho, we discovered that other than the very famous Meiho ham, they make delicious rice. Also, in Gunma prefecture's Kawaba-mura, where Kawaba Ski Resort is located, "Yuki Hotaka", a multiple award-winning rice, is a specialty crop. Alongside the roads of both Meiho and Kawaba's station, we operate rice ball shops that utilize these foods. Rather than Nippon Ski Development, we find importance in making the people of the ski resorts and the local area the key players. Already at Kashimayari, Kawaba Ski Resort, and Meiho Ski Resort, we are relying on local individuals as representatives of the respective resorts. Through collaborative efforts in ski resort management, we have the locals absorb management skills; we look forward to the day when they eventually take on the management role.
For people in the region, it is something to be happy about, and I believe the birth of new human capital, locally, that can take on management will lead to a more energized region. By firmly holding onto a long-term vision, and innovating both "hardware" and"software" sides of regional support and the ski resort as a core business, I would like to see cooperation with the regions in creating a better future, 20, 20 years down the line.