From subleasing to an asset utilization company.
Building strength to take on new challenges.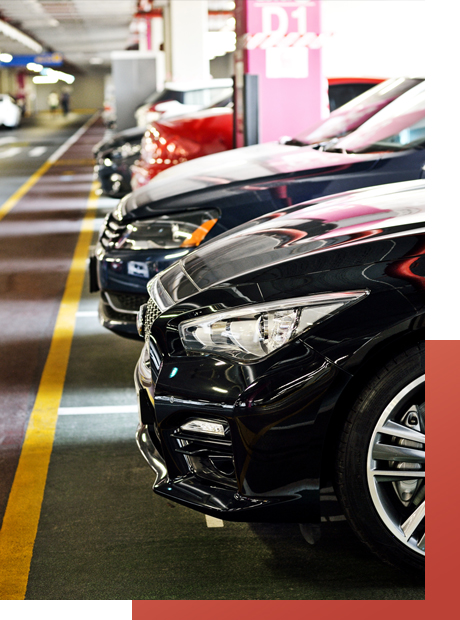 Okamoto: In central Japan, it is mandatory for buildings larger than a certain size to set up parking lots. Therefore, there are a lot of parking lots within buildings in the city center. Some parking lots are not used at all because they have to be installed even if they are not needed. On the other hand, there are many people in the city who use inconvenient parking lots far from their destination. Although there are actually many open parking lots, there are people who have trouble finding a parking lot when they need one. The parking lot sublease business began as a business to eliminate this mismatch. It was the industry's first business model in 2000, but it was also a time when securitization of real estate and REIT began to become a topic of conversation, and it grew quickly. Currently, we operate 1,200 parking lots nationwide in Japan alone. Among them, there are 230 parking lots with manned operation. Most of the 230 properties are operated by renting from the owner, but there are some properties which we have purchased from the owner and currently own.
In one property, we bought just the building while the owned kept rights to the land. There was a different need here, where the owner could save on inheritance tax. Rather than owning both the land and the building, the value of real estate will decrease if a building owned by another person is built on land you own. As it was more important to do what is best for the owner's children rather than trying to increase rent income in the near-term, I accepted the proposal and we bought just the building. Although the method is different in each case, the fact that our proposal is adopted means that it leads to the owner's happiness. For us, when a rented parking lot becomes a self-owned one, the risk of the contract expiring is gone, allowing for stable operations. Also, since rent payment are no longer necessary, profits will be several times higher. Of course, we will continue to pursue new contracts of subleases as before, but the company is also getting stronger, and in the sense of starting our engines to grow further, we would like to increase the ratio of self-owned shares. If a company gets stronger, it will be able to boldly take the challenge of new businesses, and I think that it will also lead to the utilization of idle assets in Japan.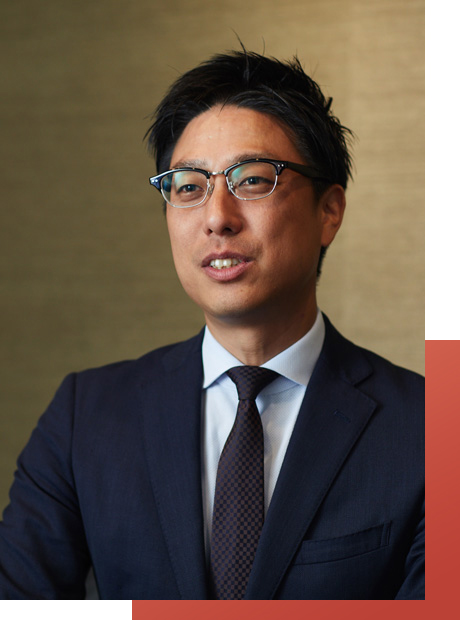 Okamoto: In 2021, I became the General Manager of the Sales Division, which oversees the parking lot business nationwide. Up until then, I served as the General Manager of the Kinki Headquarters (now integrated into Western Japan Headquarters), which oversees Osaka, Kyoto, and Kobe, where I took on the challenges of expanding business in Osaka, the very birth place of our company. Osaka is also the area where we first achieved a property in parking lot sublease business. Because of this, we had mostly covered the target properties within the area. What became the key to our business, in a city we were already familiar with, was the planning and development of new collateral services for parking lot management. We had started a car washing service in parking lots a few years back, but this was planned by a young sales staff. The bicycle renting service that utilized minimal space was also started by a 4th-year employee. Just like this, as long as young employees pick up needs on-the-ground, and opportunities for new services increase, we should be able to continue increasing our sales. In order to do so, I believe that my duty is to create a working space that allows these young people to find purpose in what he or she does. The Nippon Parking Development Group has a vision of "expanding to 100 cities around the world, producing 100 presidents, and creating a company that will last for 100 years." I think that creating an environment where young employees can take on challenges is the first step. Through the parking lot business, I would like them to improve their sense of business and skills as business persons, and eventually they will be able to create new businesses themself. Of course, I would like to work hard as one of them.